There are several beautiful sights and attractions within walking and driving distance from Hejlsminde Strand Camping.
We have chosen a selection here.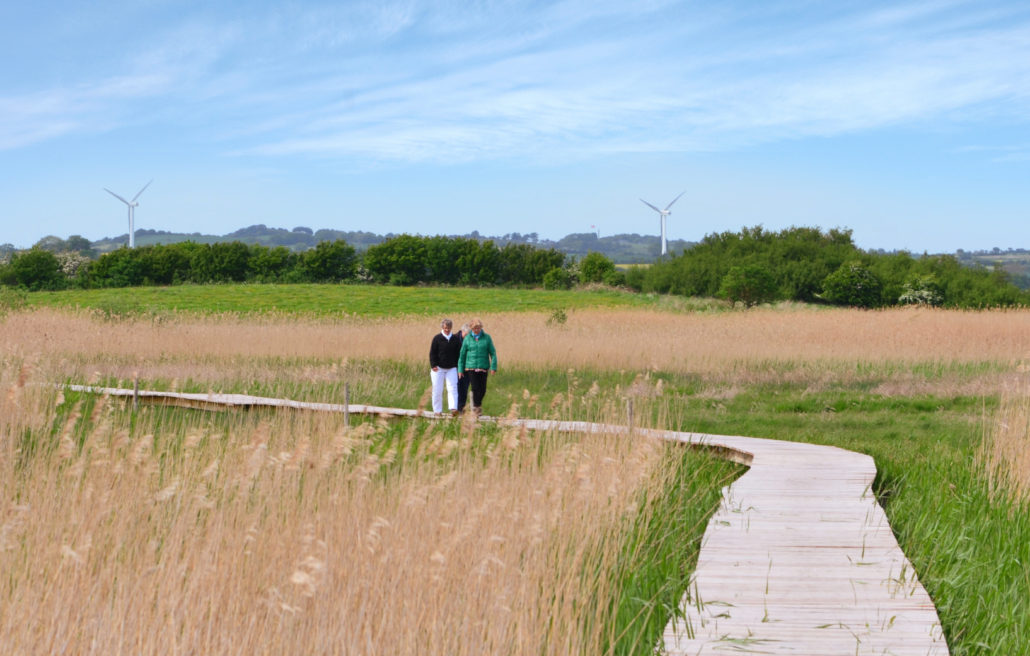 Hejlsminde Nature Trail
In 2013, Hejlsminde Nature Trail opened – 12 km. of beautiful scenery, nature and birdlife.
The path allows for a unique insight into flora and fauna in fields and meadows, whose swamped areas, was previously only available to very enthusiastic nature lovers.
A good starting point for hiking along the nature trail is Åkærvej, where a natural stone marks the entrance to the trail.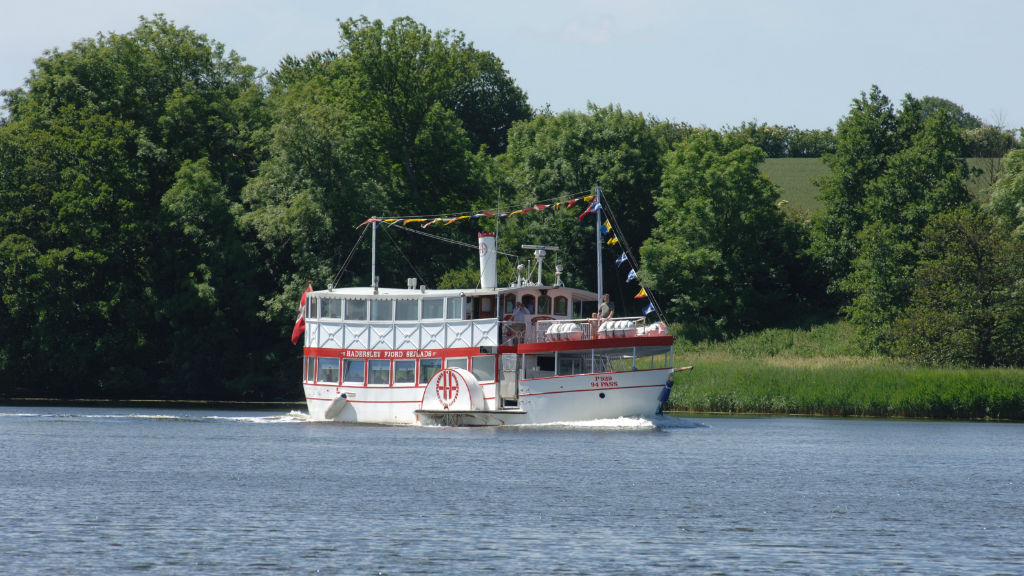 Haderslev
Located 17 kilometres south of the camp site is the historic trade town of Haderslev.
The 700 year old town with the many lovingly restored houses and Haderslev Cathedral is definitely worth a trip.
Every day the paddle steamboat "Helene" departs from the habour to sail on the beautifu fjord.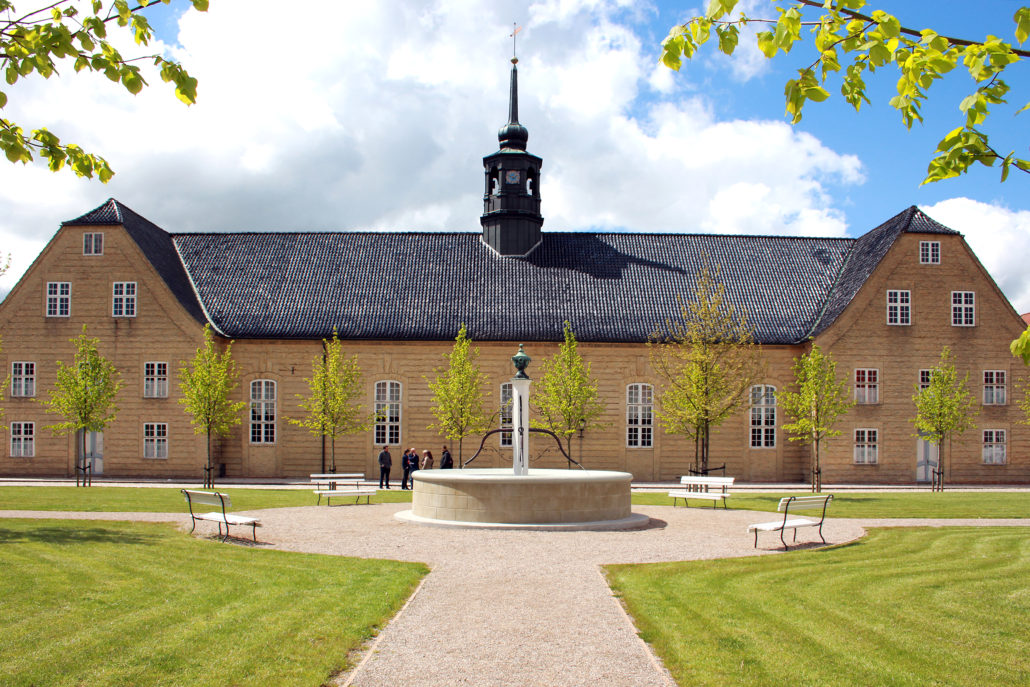 Christiansfeld – UNESCO World Heritage
Experience Cultural Heritage in Christiansfeld, located only 10 kilometres from the camp site.
Since  2015 Christiansfeld has been on UNESCO's World of Heritage list. The city was planned and built by the Moravian Brethren in 1773, and is an architectural gem.
Try a guided tour of the city to learn more about the culture of Christiansfeld, the founding of the city and the distinctive architecture.
Or taste one the gingerbread hearts that have been a part of Christiansfeld almost as long as the Moravian Brethren.
If you stay at the camp site, you can buy your ticket for the guided tour at a special price. Ask at the reception.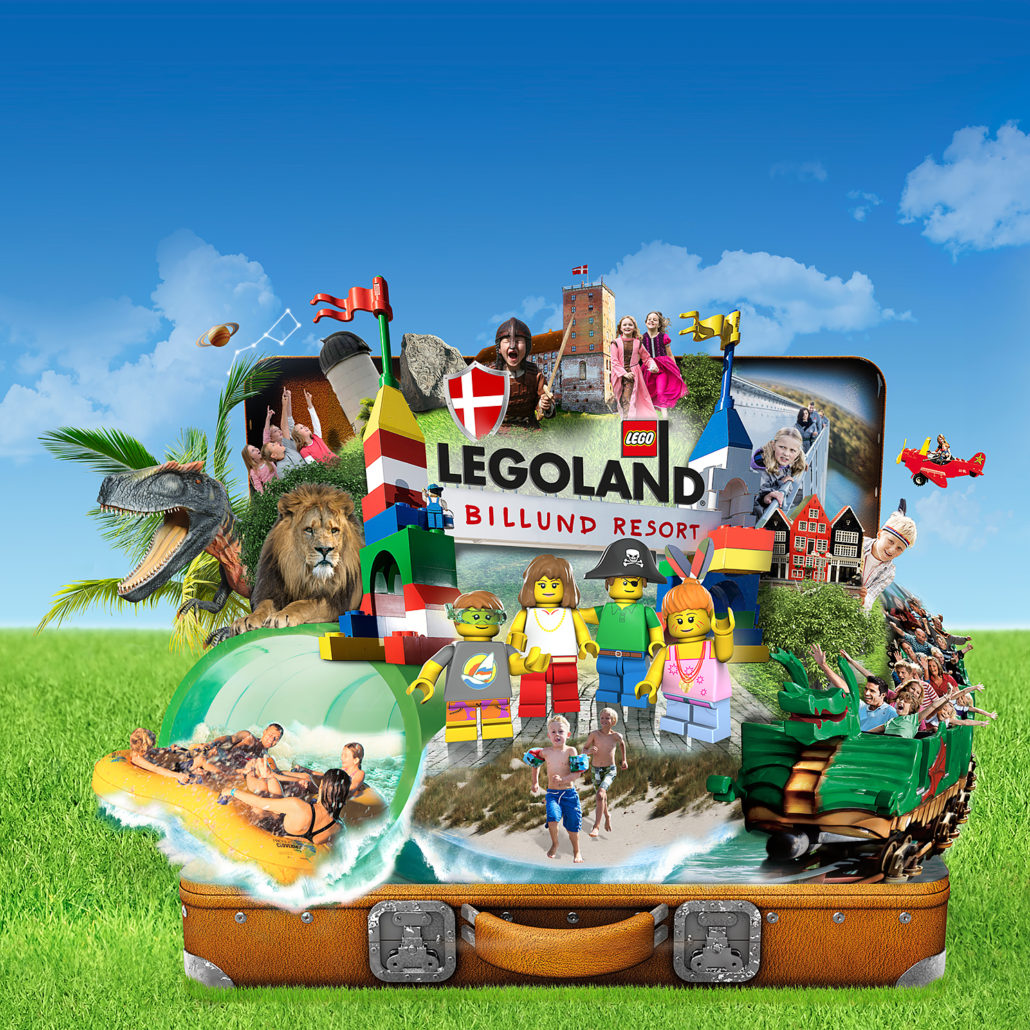 Day trips
For day trips we suggest:
* Legoland, probably one of Denmark's biggest tourist attractions.
* Givskud Løvepark, where you drive among wildlife in your own car.
* Esbjerg, with fishing port and fishing museum.
* Odense, with H.C. Andersen's House and Odense Zoo
* Flensburg, at the German border
– everything within an hour's drive by car.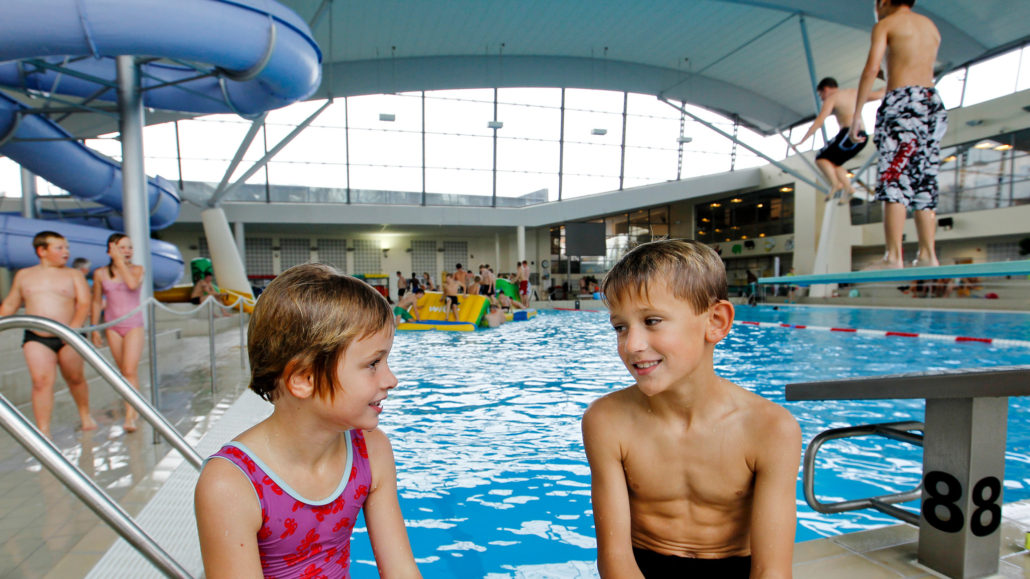 SlotssøBadet
Slotssøbadet Aquadome is located in the middle of Kolding and has activities for the whole family, including hot water pool, slide (55 m), hot tub, steam bath and sauna.
If you stay at the camp site, you can buy your ticket for Slotssøbadet at a special price in our reception.
Kolding
Located 17 kilometres north of the camp site.
Trapholt, the only museum in Denmark where you can see visual art, crafts, design and furniture design.
Koldinghus, the last royal castle in Jutland, with lots of activities for the whole family.
Geographical Garden, an experience park and botanical garden with thousands of roses, greenhouses, animal shelters, jungle paths, play areas and Kolding Miniature Town.
Excellent opportunities for shopping in downtown Kolding and in Kolding Storcenter, Jutland's largest shopping center.